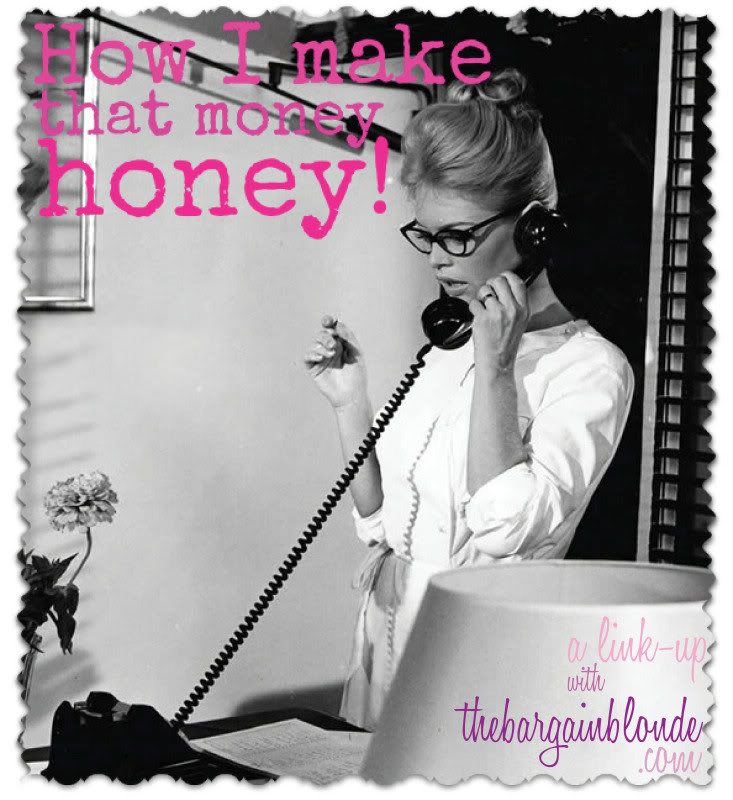 The Fabulous Bargain Blonde is doing a link up that I just had to participate in. Today we're talking jobs. I've posted about my workplace several times, but I don't know that I really went into what I do here. You know, besides drink.
I work for a New Age/Startup Marketing Company, in which we solely focus on Social Media. Our thang is Sponsored content for Blogs, Twitter, and now Photos/Video. Basically we're a company that helps people earn money off things they are already doing.
I've transitioned quite a bit in the year that I've been here - I started in our Marketing Department, and then a few months later transferred to our Blog Relations Department. Which is actually the reason I started Blogging. I would work with Bloggers all day, every day to help them with their offers, and fill the campaigns we were running.
After a few months of Blog Lovin', I accepted a different position as Celebrity Relations. Which started out with me heading to the Oscars Gifting Suites to network. Amazing experience!
On a day to day basis, In a nutshell I'm usually:
Brainstorming fun/interactive ways for Celebs to Participate for our Sales Team
Contacting Celebrities to Participate in Campaigns
Reaching out to agencies
Our office is anything but Corporate America. Our main headquarters is Purple, Blue and Green, and home to about 50 people. We usually have dogs roaming around. We celebrate every single thing, usually with booze. There is a kegerator in our office kitchen, and a free vending machine right outside the kitchen. I worked with some of the most amazingly creative people that inspire me everyday. While we have a lot of fun, we also work hard to play hard.
What I love MOST about my Job - is our casual office. There isn't a dress code. Because of the Florida Heat, I'm usually in:
...With a snuggie at my desk, just incase chugging my ice coffee made me cold.
That's about it! Can't wait to read all the posts!